Hotel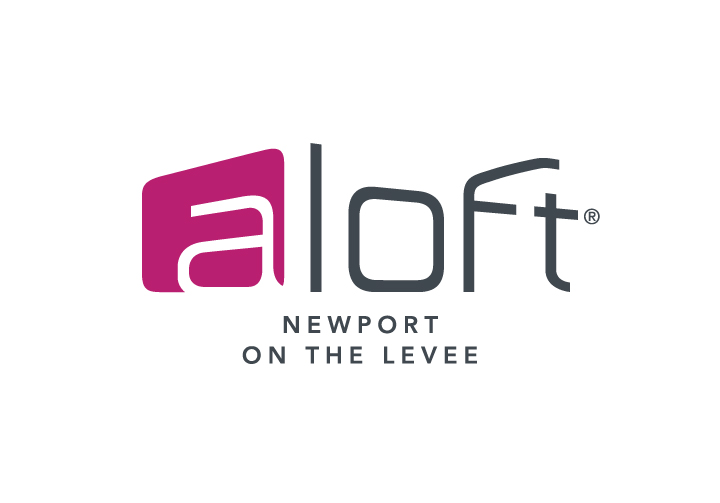 Aloft Newport on the Levee
Official Bunbury Hotel Partner
Located in the heart of Newport's Entertainment District, Aloft Newport on the Levee is just a short walk to Bunbury Music Festival.
21c Museum Hotel Cincinnati
Official Bunbury Hotel Partner
Situated in the heart of The Queen City just 1 mile from Sawyer Point, 21c Museum Hotel is a multi-venue contemporary art museum, boutique hotel, luxurious spa and Metropole restaurant & rooftop Cocktail Terrace. Stay with the iconic Yellow Penguin, treat yourself to a spa treatment, then cool off after the festival with all of the cool kids on the Cocktail Terrace! The Cocktail Terrace features handmade bottled cocktails, poptails, adult slushies and a laid back summer-time vibe.

Book with promo code: BUNBURY21C
For other hotel options, click here to use the Bunbury Hotel Portal.
Bunbury has made the decision to cancel this year's event due to COVID-19. As a result, we will not be taking any more reservations for the event via the Bunbury Hotel Portal. To cancel an active reservation you made using the portal, please log back into your reservations using the link on your confirmation and press the cancel button. If for any reason you do not have this cancellation option or made a non-refundable reservation, please contact vipres@hotelplanner.com and include your confirmation information for review. Due to higher than normal call volume, we recommend using the above methods to obtain a cancelled status on your upcoming Hotel reservation.
Where to Camp
Sawyer Point and Yeatman's Cove were never designed for camping. You'll need to pitch your tent and start your campfire a bit farther away from downtown, but there are some great options in the region (East Fork, Stonelick, Caeser Creek, Hueston Woods, and Cowan Lake):
Ohio: http://parks.ohiodnr.gov/camping

Kentucky (closest options):